The ISCTR - Nelson Award
PREVIOUS RECIPIENTS
Martin B. Leon, MD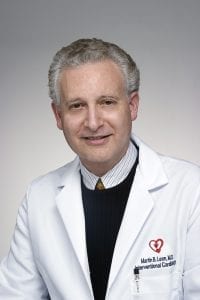 Martin B. Leon, MD, is a Professor of Medicine at Columbia University College of Physicians and Surgeons and Director of the Center for Interventional Vascular Therapy (CIVT) at NewYork-Presbyterian Hospital/Columbia University Medical Center. Previously, Dr. Leon was also the Director of the Cardiac Catheterization Laboratories at NewYork-Presbyterian Hospital/Columbia University Medical Center and currently he serves on the Executive Board of the NewYork-Presbyterian/Columbia Heart Valve Center. Dr. Leon was the Founder of Transcatheter Cardiovascular Therapeutics (TCT) symposium and Chairman Emeritus of the Cardiovascular Research Foundation (CRF) in New York City and is currently CRF's Co-Director, Medical Research and Education Division. TCT is the largest dedicated interventional cardiology meeting in the world and CRF is the largest independent not-for-profit cardiovascular research center in the world.
A distinguished pioneer in interventional cardiovascular medicine, Dr. Leon has been the national principal investigator for over 50 clinical trials that have helped shape the field including STRESS, STARS, Gamma-one, SIRIUS, ENDEAVOR, RESOLUTE, and most recently, the PARTNER trials, studying the value of transcatheter valve therapy for patients with aortic stenosis. He has co-authored almost 2,000 peer reviewed scientific publications and abstracts, which have appeared in the most prestigious medical journals. As a practicing interventional cardiologist, Dr. Leon has performed over 10,000 procedures during his career.
He is the Founder and Director of Transcatheter Cardiovascular Therapeutics (TCT), the world's premier scientific symposium dedicated to interventional cardiovascular medicine, which is celebrating its 30th anniversary this year. He has also been the Director or Co-Director of more than 100 international educational programs in the field. Dr. Leon has received 20 international career achievement awards and was awarded an honorary degree from the University of Athens.
Dr. Leon was previously the Director of Cardiovascular Research and Education at the Lenox Hill Heart and Vascular Institute in New York as well as Director of Clinical Research at the Washington Cardiology Center at the Washington Hospital Center and Clinical Professor of Medicine at Georgetown University Medical Center in Washington, DC. He also served as a Clinical Associate, Senior Investigator, and Director of the Catheterization Laboratories in the Cardiology Branch of the National Heart, Lung and Blood Institute at the National Institutes of Health in Bethesda, Maryland. He was a founder of the Washington Cardiology Center and the Cardiology Research Foundation in Washington, DC.
Dr. Leon received his medical degree from the Yale School of Medicine and completed his internal medicine internship and residency as well as a cardiology fellowship at the Yale-New Haven Hospital.
Alain Cribier, MD, FACC, FESC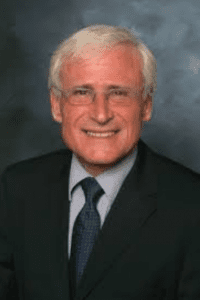 Alain Cribier, MD, FACC, FESC, is an interventional cardiologist and a Professor of Medicine and Director of Cardiology at the University of Rouen's Charles Nicolle Hospital. Alain Cribier is best known for developing and performing the world's first transcatheter aortic valve implantation in 2002, the first mitral commissurotomy in 1995 and the first balloon aortic valvuloplasty in 1986.
Cribier began his cardiology residency at the University of Rouen in 1972 and in 1976 he spent a year in an interventional cardiology fellowship at the Cedars-Sinai Hospital in Los Angeles, California.
Dr. Cribier developed and performed the world's first balloon aortic valvuloplasty in 1986. He performed the world's first mitral commissurotomy in 1995. Following discovery that the balloon aortic valvuloplasty for severe aortic stenosis was not effective in 80% of patients after one year, he began developing the transcatheter aortic valve implantation procedure which he performed for the first time in 2002. This procedure has now spread across the world and has saved countless patient's lives. He founded the Indo-French Foundation of Interventional Cardiology in 1996.
Since 2013, Cribier has run the MTC (Medical Training Center) in Rouen (France), a multidisciplinary center dedicated to learning medicine through simulation, video-conferences and training between surgeons, physicians and experts.
Eugene Braunwald, MD, MACC, MACP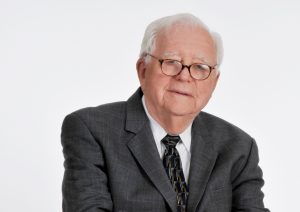 Before the 1950s and 1960s, heart attacks were often considered death sentences by the public and little better by the physicians attempting to treat them. Credit the work of Eugene Braunwald, MD, considered the leading name in cardiology, for proving that an MI was not a sudden shot to the heart but a dynamic process that could be treated and in doing so, transformed the field of cardiology from one of passive observation to active intervention.
Dr. Braunwald's first major paper was published in Circulation Research in July 1954, and he has authored more than 1,400 articles since as well as Braunwald's Heart Disease, recognized as the best book on the subject worldwide. For the past 30 years, as Chairman of the TIMI Study Group, he and his colleagues demonstrated improved patient survival with a patent coronary artery which led to the widely accepted "open artery hypotheses." They were the first to show the benefit of preventing adverse remodeling of the infarcted ventricle with ACE inhibition. In the PROVE-IT Trial, they demonstrated the benefit of more intensive reduction of LDL in high-risk CAD patients, favorably affecting the lives of millions.
The Distinguished Hersey Professor of Medicine at Harvard Medical School, Dr. Braunwald received his medical training at New York University and completed his residency at the Johns Hopkins Hospital. He served as the first Chief of the Cardiology Branch and as Clinical Director of the National Heart, Lung and Blood Institute, founding Chairman of the Department of Medicine at the University of California, San Diego. From 1972 to 1996 he was Chairman of the Department of Medicine at the Brigham and Women's Hospital. He was a founding trustee and Chief Academic Officer of Partners HealthCare System.
Dr. Braunwald has received numerous honors and awards including the Distinguished Scientist Award of the American College of Cardiology, who also named him a Legend of Cardiovascular Medicine; Research Achievement and Herrick Awards of the American Heart Association; and the Gold Medal of the European Society of Cardiology; he also has received 19 honorary degrees from distinguished universities throughout the world. Dr. Braunwald was the first cardiologist elected to the U.S. National Academy of Sciences. The living Nobel Prize winners in medicine voted Dr. Braunwald as "the person who has contributed the most to cardiology in recent years."
Robert Califf, MD, MACC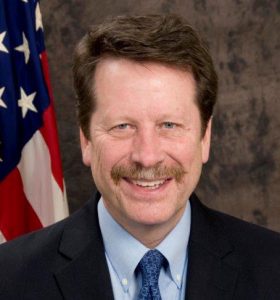 The former Food and Drug Administration's commissioner of food and drugs, Robert Califf, MD, is vice chancellor for health data science and director of the Center for Integrated Health Data Science at Duke Health and the Donald F. Fortin, MD Professor of Cardiology in the Duke University School of Medicine. He also is an adjunct professor of medicine at Stanford University and an advisor for Verily Life Sciences. Prior to joining the FDA, Dr. Califf was a professor of medicine and vice chancellor for clinical and translational research at Duke University, where he also served as director of the Duke Translational Medicine Institute and was founding director of the Duke Clinical Research Institute.
While at Duke, Dr. Califf led major initiatives aimed at improving methods and infrastructure for clinical research, including the Clinical Trials Transformation Initiative, a public-private partnership co-founded by the FDA and Duke. He also served as the principal investigator for Duke's Clinical and Translational Science Award and the NIH Health Care Systems Research Collaboratory coordinating center.
A nationally and internationally recognized expert in cardiovascular medicine, health outcomes research, health care quality, and clinical research, Dr. Califf has led many landmark clinical trials and is one of the most frequently cited authors in biomedical science, with more than 1,200 publications in the peer-reviewed literature.
Dr. Califf has served on the Institute of Medicine (IOM) committees that recommended Medicare coverage of clinical trials and the removal of ephedra from the market, as well as on the IOM Committee on Identifying and Preventing Medication Errors and the IOM Health Sciences Policy Board. He has served as a member of the FDA Cardiorenal Advisory Panel and FDA Science Board's Subcommittee on Science and Technology. Dr. Califf has also served on the Board of Scientific Counselors for the National Institutes of Health and the National Library of Medicine, as well as on advisory committees for the National Cancer Institute, the National Heart, Lung, and Blood Institute, the National Institute of Environmental Health Sciences and the Council of the National Institute on Aging.
Professor Sir Magdi Yacoub, MD, FRS, FACC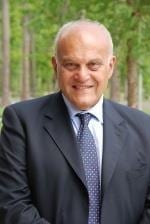 Sir Magdi Yacoub is Professor of Cardiothoracic Surgery at the National Heart and Lung Institute, Imperial College London, and Founder and Director of Research at the Harefield Heart Science Centre (Magdi Yacoub Institute), overseeing more than 60 scientists and students in the areas of tissue engineering, myocardial regeneration, stem cell biology, end stage heart failure and transplant immunology. He is also Founder and Director of Magdi Yacoub Research Network, which has created the Qatar Cardiovascular Research Center in collaboration with Qatar Foundation and Hamad Medical Corporation. The International Liaison for ISCTR, Dr. Yacoub is reputed to have performed more heart transplants than anyone else in the world.
Professor Yacoub was born in Egypt and graduated from Cairo University Medical School in 1957, trained in London, and held an Assistant Professorship at the University of Chicago. He is a former BHF Professor of Cardiothoracic Surgery for over 20 years and Consultant Cardiothoracic Surgeon at Harefield Hospital from 1969 through 2001 and Royal Brompton Hospital from 1986 to 2001 in England. Professor Yacoub established the largest heart and lung transplantation program in the world where more than 2,500 transplant operations have been performed. He has also developed novel operations for a number of complex congenital heart anomalies. He was knighted for his services to medicine and surgery in 1991, awarded Fellowship of the Academy of Medical Sciences in 1998 and Fellowship of The Royal Society in 1999. A lifetime outstanding achievement award in recognition of his contribution to medicine was presented to Professor Yacoub by the United Kingdom Secretary of State for Health in the same year. In 2012, the American College of Cardiology honored Dr. Yacoub as a Legend of Cardiovascular Medicine.
The author of more than 1,000 articles, Dr. Yacoub has led research that includes tissue engineering heart valves, myocardial regeneration, novel left ventricular assist devices, and wireless sensors with collaborations within Imperial College, in the United Kingdom, and internationally.
Dr. Yacoub has an active interest in global health care delivery with particular focus developing programs in Egypt, The Gulf Region, Mozambique, Ethiopia, and Jamaica. He is Founder and President of the Chain of Hope charity, treating children with correctable cardiac conditions from war-torn and developing countries and establishing training and research programs in local cardiac units.