Translational Cardiovascular Devices & Research
eBooks
If, as experts have said, the opportunity to revolutionize clinical care for patients is the inspiration that drives all innovation in medicine, then these are your driver's manuals. These two books, Cardiovascular Translational Research and Translational Pathways for Cardiovascular Devices, incorporate the work of more than 150 international authorities who pull back the curtain to reveal the true picture – and pathway – needed to take a concept fully realized to the clinic.
These compendia are designed to guide you through the step-by-step process of drug and device development from choosing the right concept, animal models, designing a first-in-man study, pivotal trials — including regulatory, reimbursement, and practice guideline strategy — to the final step of the adoption of the agent or technology. And because the field of cardiovascular translational research changes constantly, these books are updated continuously to keep you current and in the know. Our eBooks are designed for: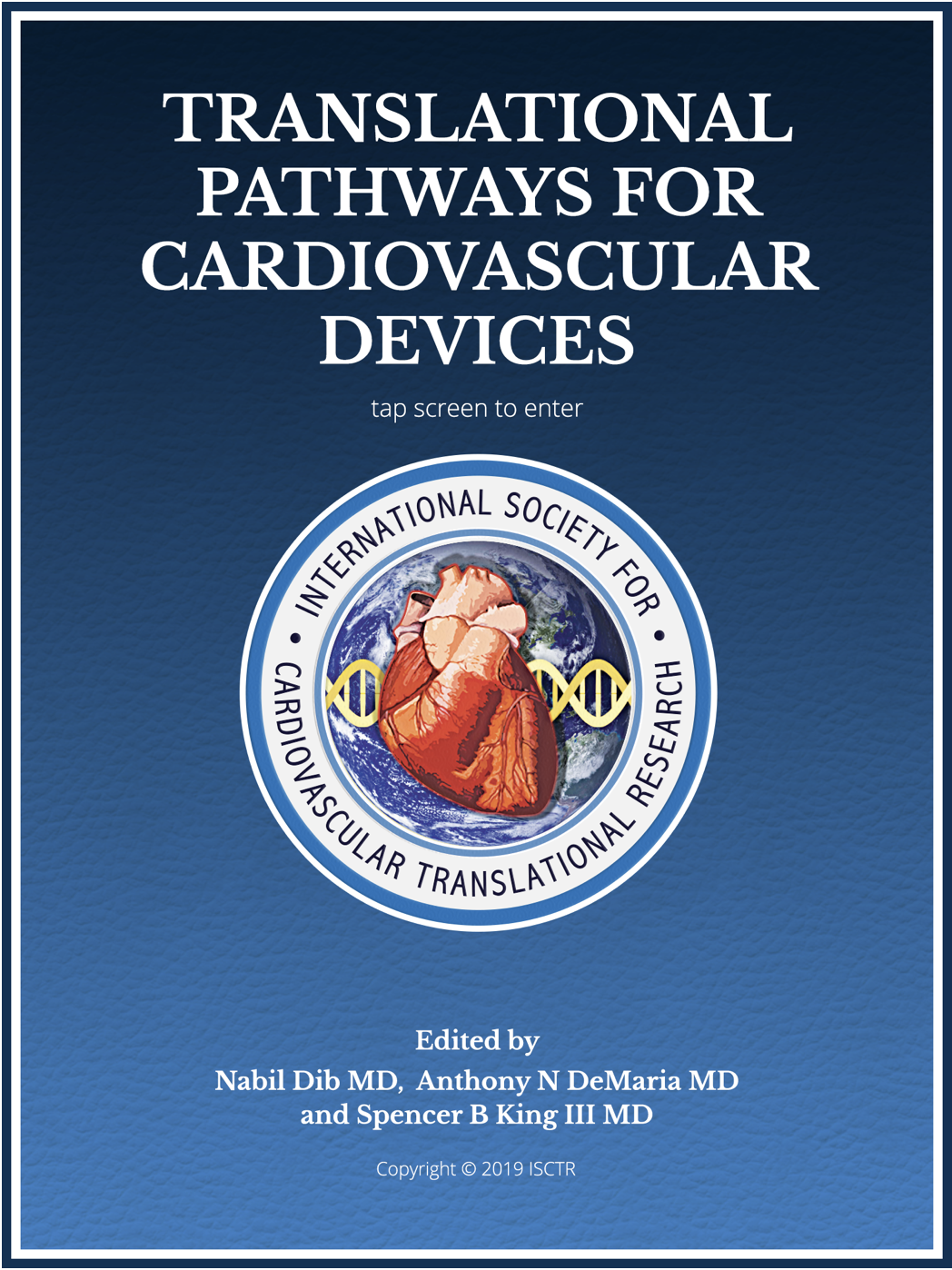 Translational Pathways for Cardiovascular Devices
The process of device development has become even more time consuming, expensive, and challenging in response to the increasing complexity of science, the expanding globalization of research and commercialization, and the navigation of regulatory safeguards and legal issues in the delivery of health care. Translational Pathways for Cardiovascular Devices meets those challenges and serves as a consensus publication for product development and iteration to fill knowledge gaps and expedite the process.
Cardiovascular Translational Research
Translational research has grown into a complex, individual discipline subject to advancement through scientific methods based on the cycle of hypothesis generation and testing. While traditional textbooks may address individual components of translational research, Cardiovascular Translational Research is the first textbook to take the next step by providing insights into topics such as market analysis, intellectual property, funding, quality system, regulatory requirements, and more.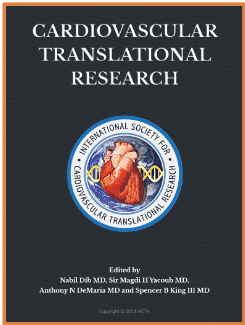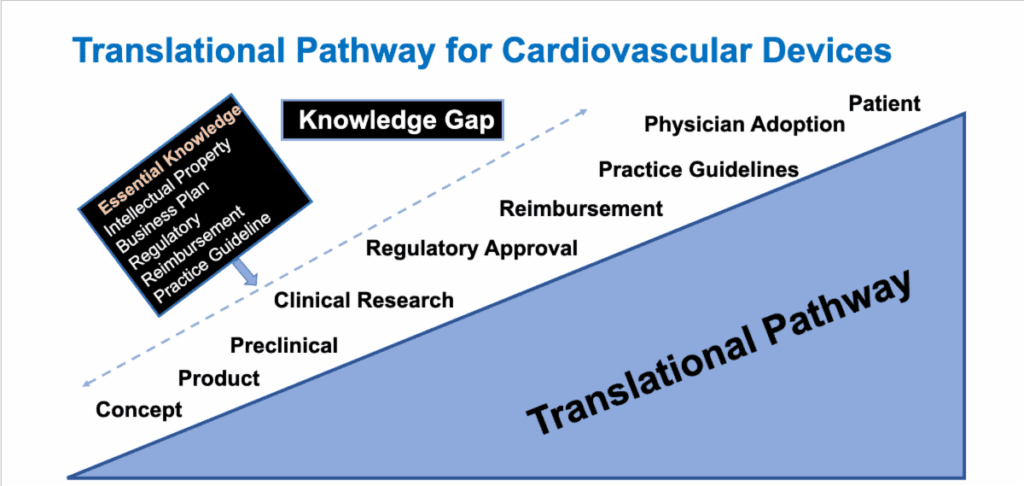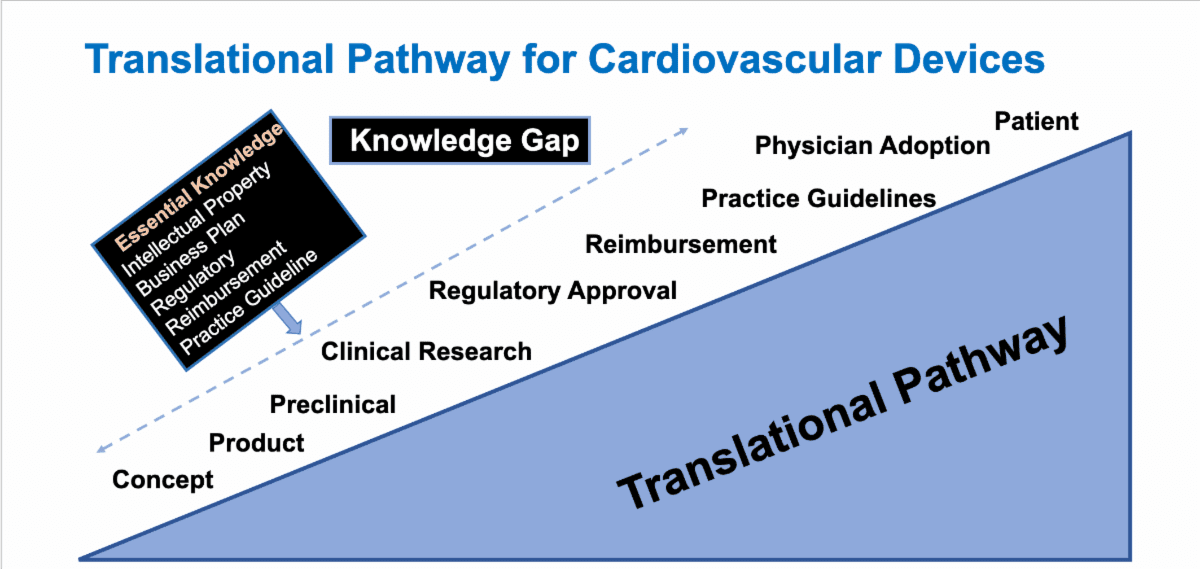 Maximize Your Success
Course Benefits
Comprehensive guides to all aspects of cardiovascular translational research
Includes key perspectives on the regulatory and business facets of development
Continuously updated with new material and recommendations