Please join us in being part of Patients Voice to be part of decisions on new therapies that will benefit you!
Do you know that currently the decisions made on a new therapy for regulatory approval, reimbursement, and practice guideline recommendations usually just "assume" what is good for patients?
In Patients Voice, we want you to be part of those decisions and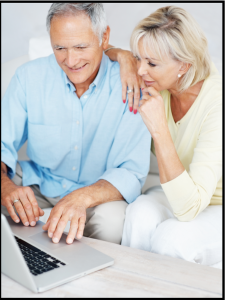 to change that assumption into patient preference. The reality is that what is best for you at certain stages of a disease or at a certain age — for example, a choice between minimally invasive or invasive surgery or a therapy that might improve quality of life rather than quantity or length of life — might not be what is assumed by practice guidelines, regulators, or payers. 
So join us and change how those decisions are being made.
Patients Voice is a unique survey-based program that will give you scenarios about treatment options and record your opinions to be provided to decision makers in related industries, government agencies, and academia. Your privacy is paramount and your participation always confidential. Watch the short video to learn more — then please complete the short registration form below to sign up for this unique opportunity to add your voice to those of patients just like you!
Thank you for your interest in the Patients Voice program. This is a survey-based program to gather opinions from cardiovascular patients with the aim of improving patient care and provide information to the related academic organizations, regulatory bodies, and payers. 
The information you provide will be used for the benefit of patients. Our goal is to allow patients to provide input to the Food and Drug Administration (FDA) and other regulatory bodies, and to contribute to the writing of patient guidelines. You may opt-out of receiving these email invitations to participate in surveys at any time. We will not send you spam, or sell your information to other third parties. 
Participating in Patients Voice, now and in the future, is completely voluntary. 
Please see our Terms of Service and Privacy Policy for additional information about our organization and its dedication to protecting your privacy. By participating in the Patients Voice, to the extent permitted under applicable laws, you hereby release ISCTR and its affiliates and their respective directors, officers, employees, and agents from any and all claims, expenses, or liability, including attorneys' fees, arising out of or related to any activity by you in connection with this program. In no event shall ISCTR or its affiliates be liable for any indirect, incidental, special, consequential, or punitive damages arising out of or related to Patients Voice. 
If you have any questions about the Patients Voice program, please email patientsvoice@isctr.org. 
Clicking the "START" button below indicates that you understand the above information, consent to these terms, and are at least 18 years of age.