---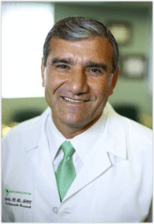 Nabil Dib, MD, MSc, FACC
President, USA
Dr. Nabil Dib, M.D., MSc, FACC is one of the world's most renowned cardiovascular researchers and doctors. He completed his Interventional Cardiology Fellowship Program at Harvard Medical School, Beth-Israel-Deaconess Medical Center in Boston. Dr. Dib also completed an additional year in Investigational Devices at Harvard Medical School. Additionally, he continued his education at Harvard School of Public Health, where he obtained a degree in Master of Science in Epidemiology and Research, concentrated on a clinical trial designed and effectiveness.
He is an Associate Professor of Medicine and Director of Clinical Cardiovascular Cell Therapy, at University of San Diego, Director of Cardiovascular Stem Cell Consultants and Heart Sciences Center, President and Founder of the International Society for Cardiovascular Translational Research (ISCTR) and Founder and Editor in Chief of the Journal of Cardiovascular Translational Research.
For more than 13 years, Dr. Dib has been conducting research and developing the newest investigational treatments for advanced cardiovascular disease. He is internationally known and respected for his research and work regarding the use of adult stem cells to restore the health of patients with severe heart disease.
Dr Dib is currently the Director of Cardiovascular Research for Mercy Gilbert and Chandler Hospitals in Gilbert, Arizona.
---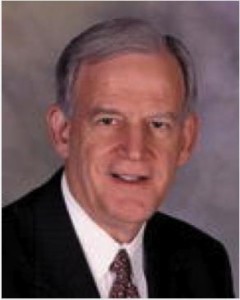 Anthony DeMaria, MD, FACC
Vice-President, USA
Dr. DeMaria is the Judith and Jack White Chair in Cardiology and founding director of the Sulpizio Cardiovascular Center at UCSD. He regularly participates in trials involving non-invasive methods to diagnose and treat heart disease.
Dr. DeMaria has received numerous awards and is listed in The Best Doctors in America. He served as a member of the Subspecialty Board on Cardiovascular Disease for the American Board of Internal Medicine from 1991 to 1997. Dr DeMaria was past president of the American College of Cardiology, and the youngest president to serve the College to date.
He is the Editor in Chief of the Journal of American College of Cardiology and Echocardiography. He serves on the editorial boards and acts as editorial consultant for almost 30 medical journals. He is the Director of ISCTR Scholarship Program at University of California San Diego.
---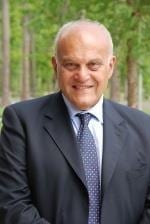 Professor Sir Magdi Yacoub, MD, FRS, FACC
International Liaison, London
Professor Sir Magdi Yacoub, MD, FRS is reputed to have performed more heart transplants than anyone else in the world having restarted the transplant program at the Harefield in 1980. The Harefield has now performed over 2500 transplants. He is currently Professor of Cardiothoracic Surgery at Imperial College in London, leading over 60 researchers in tissue engineering, myocardial regeneration, stem cell biology, end stage heart failure and transplant immunology. He is the International Liason for the International Society for Cardiovascular Translational Research.
Dr. Yacoub is also well known for his charity work and was Knighted by Queen Elizabeth in 1991. In 1995 he founded the charity Chain of Hope, which has funded new heart surgery hospitals for children who would otherwise never get surgery in countries including Egypt, Ethiopia, Jamaica and Kenya. Dr. Yacoub leads teams of volunteers traveling to the Chain of Hope hospitals to provide training and expertise.
Yacoub's major achievements may be summarized:
establishing heart transplantation in UK and becoming the world's leading transplant surgeon
establishing and becoming a master of the "Ross Procedure" or pulmonary autograft, including a randomised control trial
pioneering the modern arterial switch operation
promoting the use of left ventricular assist devices for the 'Bridge to Recovery' and establishing the largest experience in the world
establishing the Heart Science Centre, Magdi Yacoub Institute for research into the causes and treatment of cardiac disease
establishing the Chain of Hope Charity which provides cardiothoracic surgical care to the developing world
championing academic medicine, humanitarian surgery and becoming an example of a minority surgeon who flourished in institution-dominated field.
He was involved in the restart of UK heart transplantion in 1980 (there had been moratorium following the series of three performed by Donald Ross in 1968), carried out the first UK live lobe lung transplant and went on to perform more transplants than any other surgeon in the world. A 1980 patient, Derrick Morris, was Europe's longest surviving heart transplant recipient until his death in July 2005. A March 1978 heart by-pass patient continues to live a very active and fruitful life.
---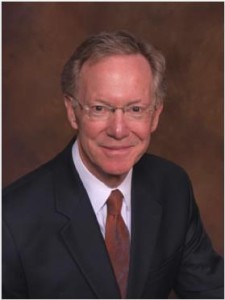 Spencer B. King, III, MD, FACC
Chairman, Education and Publications Committee, USA
Spencer B. King, III, MD, MACC, FSCAI, FESC, President of the Heart and Vascular Institute at Saint Joseph's Hospital.
Dr. King has directed invasive and interventional cardiology training for more than 150 cardiology Fellows. He began his career at Emory University Hospital, where he served as director of the Cardiac Catheterization Laboratory from its inception through 2000 and was director of interventional cardiology and the Andreas Greuntzig Cardiovascular Center at Emory University from 1985 until 2000.
Dr. King was president of the American College of Cardiology, President of the Society for Cardiac Angiography and Interventions and served as Chair of the Interventional Cardiology Boards of the American Board of Internal Medicine. Dr. King is the author of more than 500 papers on cardiology, has edited or co-edited ten books including the recently released text book, Interventional Cardiology. He is editor in chief of the Journal of the American College of Cardiology: "Cardiovascular Interventions." He is also Director of Education for International Society for Cardiovascular Translational Research (ISCTR) and Director of Education for ISCTR Scholarship Program at Emory University.
---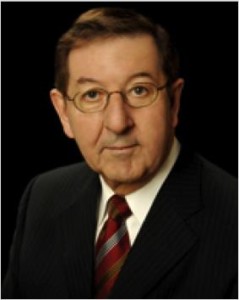 Robert Roberts, MD, FACC
Chairman, Governance/Nominating Committee, Canada
Dr Robert Roberts was appointed President, Chief Executive Officer and Chief Scientific Officer of the University of Ottawa Heart Institute in 2004. He is also Director of the Ruddy Canadian Cardiovascular Genetics Centre at the Heart Institute and retains an Adjunct Professorship of Medicine at Baylor College of Medicine in Houston, Texas.
Dr. Roberts is a major national and international educator and spokesman for molecular genetics and currently serves on the Board of Directors of the Ontario Genomics Institute; the Board of Directors of the Fields Institute, Research in Mathematical Sciences, the Medical Advisory Board for the Gairdner Foundation; and Board of Directors for the International Society for Cardiovascular Translational Research spearheading the Nomination of Scholarship.
Dr. Roberts received his MD from Dalhousie University in Halifax and completed his Residency in Internal Medicine and Fellowship in Cardiology at the University of Toronto. Funded by a Canadian Heart Foundation Scholarship, he pursued research in enzymology and cardiac metabolism at the University of California, San Diego, following which he was Director of the Cardiac Care Unit at Barnes Hospital in St. Louis, Missouri, and Associate Professor of Medicine at Washington University. In 1982, he assumed the position as Chief of Cardiology at Baylor.
On moving to the Heart Institute, he founded the Ruddy Canadian Cardiovascular Genetics Centre, where he initiated a large multicentre study in pursuit of genes responsible for coronary artery disease. In recognition of this effort, Dr. Roberts and his co-investigators were awarded a $12 million grant by the Canada Foundation for Innovation in 2006.
Dr. Roberts has held several leadership roles with the National Institutes of Health: He was involved in the Cardiovascular Study Section of the Cardiology Advisory Committee and Advisory Council in 2000 to 2001. Similarly, he has played an active leadership role with the AHA, including serving as Chair of the Study Section for Physiology and Pathophysiology; Member of the National Scientific Sessions Committee; Vice Chair and Chair of the Research Planning Evaluation Committee; Member of the Board of Directors and Vice President. For the ACC, he has served as Chair of the Scientific Sessions; Member of the Board of Trustees; and Chair of the Grant Review Section.
---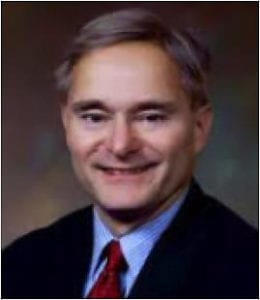 The Honorable Peter Barca
Secretary, USA
Peter Barca earned his undergraduate degree from the University of Wisconsin-Milwaukee. He attended Harvard Graduate School and went on to earn an M.A. in public administration and educational administration from the University of Wisconsin-Madison in 1983.
Barca entered politics in 1985 when he won his first election to the State Assembly, succeeding Joseph Wimmer in the 64th District. The 64th District much of the City of Kenosha and portions of the City of Racine, Town of Somers, Village of Mount Pleasant and Village of Elmwood Park.
In early 1993, President Bill Clinton appointed U.S. Representative Les Aspin to the post of Secretary of Defense, and a special election was called to fill Wisconsin's 1st Congressional District. Barca faced perennial Republican challenger Mark Neumann and won election to the House of Representatives in the 103rd Congress.
President Clinton appointed Barca to serve as Midwest Regional Administrator to the U.S. Small Business Administration. He also served as National Ombudsman to the SBA.
Barca was also leader of the National Regulatory Fairness Program, an initiative which included more than fifty company presidents throughout the country aimed at making regulatory enforcement small business friendly. Peter serves as Secretary for the International Society for Cardiovascular Translational Research.
---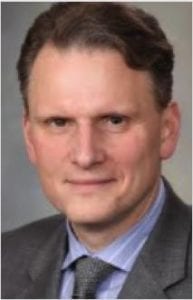 Andre Terzic, MD, PhD
Chairman, Scientific Advisory Board, USA
Dr. Andre Terzic is Professor of Medicine and Pharmacology at Mayo Clinic, where he holds the Marriott Professorship in Cardiovascular Research and serves as Director, Marriott Heart Disease Research Program; Director, NIH "Cardiovasology" Program; Co-Director, Kogod Program on Aging; and is Associate Director for Research. The priority of his multidisciplinary program is in deciphering pathways of stress tolerance, and identifying the genetic basis of maladaptation in human disease. This work has evolved on the principle of metabolomic networks applied to the pathogenetics of dilated cardiomyopathy and atrial fibrillation. This integrative research has led to the discovery of the role for metabolic sensors in decoding energetic distress. Failure in metabolic decoding, due to heritable genetic mutations in KATP channel subunits or abnormal signal transmission, is identified as a risk factor for cardiac disease.
Dr. Terzic is the recipient of numerous national and international awards, and is Past President of the American Society for Clinical Pharmacology and Therapeutics. He serves as a member of the Scientific Advisory Board for the International Society for Cardiovascular Translational Research.
---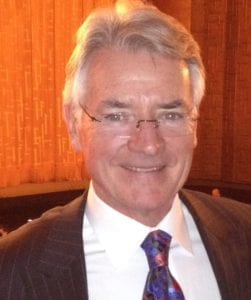 Oliver Harper, MD
Chairman, Public Awareness and Sustainability Committee, USA
Oliver Harper, MD, Family Medicine and Geriatrics.
1970 Graduate of Creighton University School of Medicine.
Co Founder Arizona Medical Clinic, now Banner Arizona Medical Clinic,
100 plus physician multi specialty group in Maricopa County Arizona.
Past Board Member and Chief of Staff Boswell Hospital, Sun City, Arizona.
Volunteer Physician in Kenya, East Africa, Dominican Republic and various Arizona clinics for the underserved.
Lecturer University of Arizona College of Medicine Phoenix Doctoring Program.
Board Member ISCTR, St. Joseph Hospital Foundation Phoenix, Experience
Matters, Past Chairman Creighton University College of Medicine Alumni Advisory Board.
Finance Committee McCain 2008 Presidential Campaign.
Married to Sharon Culhane Harper with 5 children.
---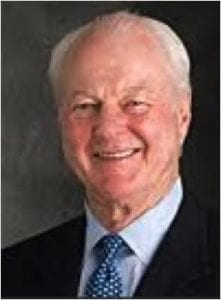 Glen Nelson, MD
Board of Directors, USA
Dr. Nelson served as a member on the Board of Directors at Medtronic beginning in 1980. He joined Medtronic as Executive Vice President in 1986 and was elected Vice Chairman in 1988, a position he held until his retirement. Before joining Medtronic, Dr. Nelson practiced surgery from 1969 to 1986, and served as Chairman of the Board and Chief Executive Officer for American MedCenters, Inc. from 1984 to 1986. From 1975 to 1986, he also served as Chairman, President and Chief Executive Officer of Park Nicollet Medical Center, a large multi-specialty group practice in Minneapolis.
Dr. Nelson received his Bachelor of Arts Degree from Harvard College in 1959 and his M.D. Degree from the University of Minnesota in 1963. He completed his training in general surgery at Hennepin County General Hospital, Minneapolis, in 1969. Dr. Nelson currently serves on seven corporate boards including the International Society for Cardiovascular Translational Research.
---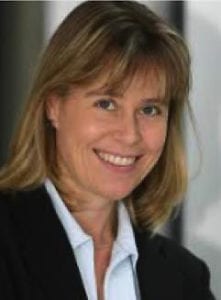 Stefanie Dimmeler, PhD
Board of Directors, Germany
Stefanie Dimmeler is Director of the Institute of Cardiovascular Regeneration, Centre of Molecular Medicine, Goethe University Frankfurt, Germany, and Chief Editor of EMBO Molecular Medicine. Stefanie is the winner of the 1.55 million euro 2005 Leibniz Prize, received her graduate and Ph.D. degree in molecular cardiology at the University of Konstanz. She then completed a fellowship in Experimental Surgery at the University of Cologne and in Molecular Cardiology at the University of Frankfurt. She is professor of Experimental Medicine and head of the Section of Molecular Cardiology at the University of Frankfurt since 2001. She is author of more than 120 papers, all of which published in highly qualified journals, including Nature, Circulation, Circulation Research, and Blood. She serves on the Board of Directors for the International Society for Cardiovascular Translational Research.
Stefanie has been investigating basic mechanisms of endothelial cell biology and endothelial progenitor cells but also tackling clinically oriented projects in vascular biology. She has been focusing on cell therapy approaches for the treatment of ischemic heart disease and the research culminated in ongoing clinical trials of cardiovascular repair with human progenitor cells. More recently, she has concentrated on micro RNA-based therapeutics for cardiovascular disease.
---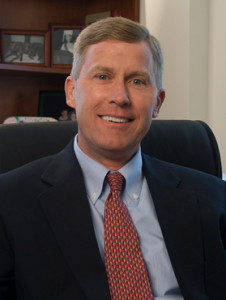 Stuart D. Flynn, M.D.
Board of Directors, USA
Dr. Flynn is the Dean of The University of Arizona College of Medicine-Phoenix, a medical school engineered to train the next generation of physicians to be leaders in the rapidly transforming delivery of healthcare. He is also a Professor of Pathology and Basic Medical Sciences. Dr. Flynn came to the College of Medicine from Yale University School of Medicine where he was a professor of pathology and surgery, as well as an accomplished researcher, director of the residency program, director of the Yale's medical studies, a leader in the design and oversight of the school's four-year curriculum, and founding member of The Society of Distinguished Teachers at Yale.
Dr. Flynn attended Lake Superior State University for 3 years and then received his medical degree from The University of Michigan, where he also did his residency training. He did his post-doctorate fellowship in Oncologic and Experimental Pathology at Stanford University and joined the Stanfordâ's faculty prior to going to Yale.
Instrumental in developing and implementing the curriculum and lending leadership in the formative stages of the Phoenix campus, Dr. Flynn teaches anatomic and clinical pathology and the translational interface between basic sciences and clinical medicine. As an anatomic pathologist with a strong diagnostic focus, Dr. Flynn has been ideally situated to do translational research, wedding bench research to patient care. Major areas of emphasis have included the study of the molecular biology of cancer, with strong emphasis in the fields of breast cancer, leukemia and lymphoma, and melanoma. Specific areas of study have included Her2/neu expression and oncogene autoactivation in breast cancer, cell cycle kinetics in a host of cancers, the role of HPV infection and cervical carcinoma, multidrug chemotherapy resistance and modulation in breast and lung cancers, the immunopathology of heart transplantation, molecular mechanisms in autoimmune thyroid disease, and the pathobiology of metastatic melanoma. In addition, as a hematopathologist, major areas of study have included the molecular analysis of all subtypes of lymphomas and leukemia which have led to treatment regimens specifically designed for the individual patient, positively impacting survival and cure. Recent work has also included epidemiologic studies of lymphoma, breast cancer, and colon cancer, evaluating the role of environment, diet, etc. in these malignant neoplasms. Presently, Dr. Flynn is a member of a national research team studying the role of mesenchymal stem cell transplantation in the treatment of patients with ischemic heart disease, including myocardial infarcts.
Dr. Flynn has authored over 100 articles, books and monographs, and has received numerous honors including America's Top Physician's Award from the Consumers' Research Council of America, Yale University's most prestigious teaching award, the Bohmfalk Teaching Prize, and The Averill A. Liebow Award for excellence in the teaching of residents at The Yale University School of Medicine. He is also a member of the National Board of Medical Examiners Pathology Test Committee and USMLE Step I Test Material Development Committee.
---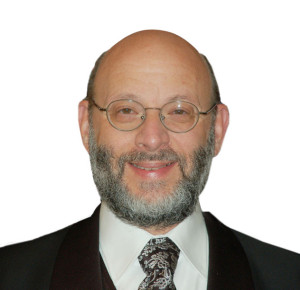 Daniel Burkhoff, M.D., Ph.D.
Board of Directors, USA
After earning a Bachelors of Sciences degree from Cornell University in Applied and Engineering Physics, Dr. Burkhoff obtained Doctor of Philosophy and Medical degrees from The Johns Hopkins School of Medicine and completed a fellowship in Cardiology at The Johns Hopkins Hospital. Dr. Burkhoff then moved to Columbia University in the City of New York where he established and ran the Cardiovascular Research Laboratory through 2003 and then the Director of the Jack Skirball Center for Cardiovascular Research of the Cardiovascular Research Foundation through 2005. He then focused on development and research of medical devices in his capacity as Medical Director of several startup companies including, most recently, CircuLite which was recently acquired by HeartWare. Dr. Burkhoff is also Adjunct Associate Professor of Medicine at Columbia University Medical School. Dr. Burkhoff is the author of many original articles, invited reviews and book chapters on cardiology spanning his research interests in basic and clinical aspects of ventricular mechanics, cardiovascular monitoring, heart failure, device and pharmacologic treatments for heart failure, including left ventricular assist devices. He is also author of Harvi, an interactive simulation-based educational mobile application available for the iPad for teaching ventricular mechanics and hemodynamics.
---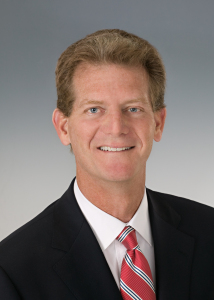 Charles Alison Simonton, MD, FACC, FSCAI
Board of Directors, USA
Charles Alison Simonton, MD, FACC, FSCAI
Chief Medical Officer
Abbott Vascular
Dr. Charles (Chuck) Simonton grew up in North Carolina and graduated from UNC-Chapel Hill with a B.A. in Chemistry. He received his MD degree from Harvard Medical School in 1980. This was followed by internship, residency and then chief residency in the Department of Internal Medicine at the University of California, San Francisco under the Chairmanship of Lloyd H. Smith, Jr. He was a cardiology fellow at Duke University Medical Center, completing clinical training and research in congestive heart failure and interventional cardiology. This was followed by 2 years as Assistant Professor of Medicine and Cardiology at Duke University Medical Center. In 1988, he took a position as an interventional cardiologist at the Sanger Clinic in Charlotte, NC and as Associate Professor of Medicine, UNC Medical School. He founded the Division of Cardiovascular Research at the Carolinas Heart Institute and the Carolinas Cardiovascular Foundation (CCVF) for the purpose of research and education in cardiovascular diseases. He also founded and directed the Advanced Cardiovascular Interventions (ACI) symposium in 1992, which grew consistently through its 17 year history.
In 2007, Dr. Simonton accepted the position of Chief Medical Officer and Divisional Vice President of Global Medical Affairs for Abbott Vascular. His role with Abbott Vascular includes evaluating and testing new internal devices in development; advising pre-market clinical research across clinical science, legal and regulatory groups; defining the global strategy and structure of all post-market clinical research; assessing new business development opportunities; medical oversight of commercial product performance and safety; and continuing his interest in the education of interventional vascular physicians by establishing a diversified medical sciences department. He is active in all strategic aspects of Abbott Vascular's mission to bring the best therapeutic devices to patients through innovative technology development and comprehensive clinical research.
---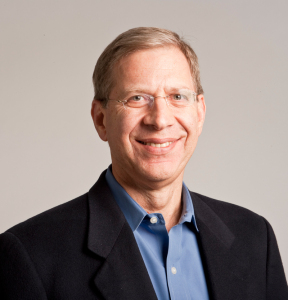 Stanton J. Rowe
Board of Directors, USA
Stanton J. Rowe
Corporate Vice President, Advanced Technology
Chief Scientific Officer
Edwards Life Sciences
Stanton J. Rowe has been chief scientific officer since 2008 and also serves as corporate vice president, advanced technology. He joined the company in 2004 when Edwards acquired Percutaneous Valve Technologies, a company he helped to found in 1999 and of which he served as president and CEO. Previously, Rowe was corporate vice president of business development and strategic planning for Datascope and was vice president of business development for Johnson & Johnson's interventional systems division (JJIS) in Warren, New Jersey, responsible for the company's coronary stent development efforts. At JJIS and the related Cordis Corporation, Rowe held a variety of positions with increasing levels of responsibility, including heading the company's business development, advanced technology, worldwide clinical research and marketing groups. Rowe joined Cordis after previously holding several positions in product management for a number of medical device companies. He is on the board of directors of InSeal Medical, Ltd. He is also on the board of directors for the Discovery Science Center in Orange County, as well as on the advisory boards for the engineering or biomedical engineering schools at UC Irvine, Georgia Tech and Brown University. Rowe received a bachelor's degree from the University of Alabama.