ISCTR 2014 Scholarship Awardee
The International Society for Cardiovascular Translational Research Announces the ISCTR 2014 Scholarship Awardee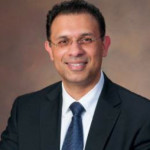 Dr. Zain Khalpey Selected for the 1-Year Translational Research Program
Gilbert, Arizona (PRWEB) August 04, 2014
The International Society for Cardiovascular Translational Research, "ISCTR," announced today that Dr. Zain Khalpey, MD has been selected to be the recipient of the 2014 ISCTR Cardiovascular Translational Research Scholarship.
"We are elated that Dr. Khalpey, a doctor who is already researching stem cell applications, will now apply ISCTR's formal Translational Research curriculum to his investigations. The ISCTR program will benefit Dr. Khalpey and his stem cell research. ISCTR's structured approach to Translational Research, including its expedited pathways for medical product development are critical for advancing science, reducing related costs and expediting medical discoveries for the benefit of patients," stated  Dr. Nabil Dib, ISCTR Founder and President.
Dr. Khalpey MD, PhD, MRCS, associate professor, University of Arizona Division of Cardiothoracic Surgery, currently serves as the Surgical Director of the Heart Transplant and Mechanical Circulatory Support Program at the  University of Arizona College of Medicine – Tucson. He is a multifaceted medical expert – a clinician, a scientist and a translational researcher who previously received training at Harvard Medical School (Brigham and Women's Hospital) and Columbia University. Dr. Khalpey has authored and published over 100 medical manuscripts.
"The ISCTR scholarship program attracts highly educated, clinical scientists like Dr. Khalpey. Individuals interested in learning about new pathways for medical product development that can expedite scientific advancements for patients need to participate in ISCTR's Translational Research scholarship program. The ISCTR Governing Board is confident that Dr. Khalpey will find the program's educational offerings and unique curriculum to be above and beyond the training available to a physician in medical school," Dr. Dib provided.
ABOUT ISCTR: 
The Mission of ISCTR is to provide an environment for collaboration and guidance among basic and clinical scientists, expedite scientific discoveries into clinical application, disseminate the science among the scientific community, promote research, development of guidelines for training and certification in Translational Research, influence health care policy, educate the public, and improve the well being of patients.
ISCTR 
3420 South Mercy Road Suite 312 
Gilbert, AZ 85297
Phone: 480.438.5015
For the original version on PRWeb visit: http://www.prweb.com/releases/ISCTR/Scholarship/prweb12067532.htm